Have you wondered "How much money did NEK-CAP, Inc. spend with all the CSBG CARES Act funds they received" or "What types of things did NEK-CAP, Inc. spend their CSBG CARES Act money on?"
Well, you're in luck! We have a couple of quick-glance graphs to show you how we, as an agency, used CSBG CARES Act funds to help people during the pandemic.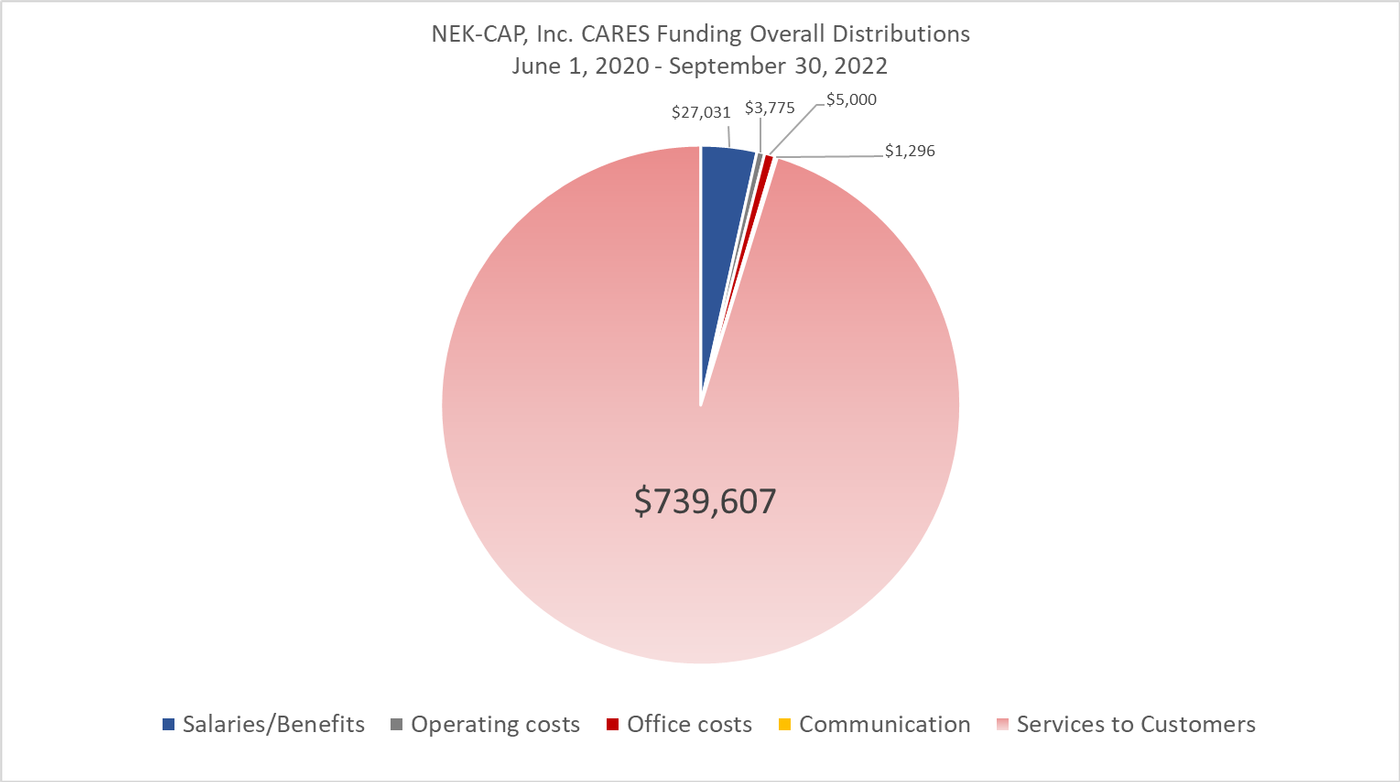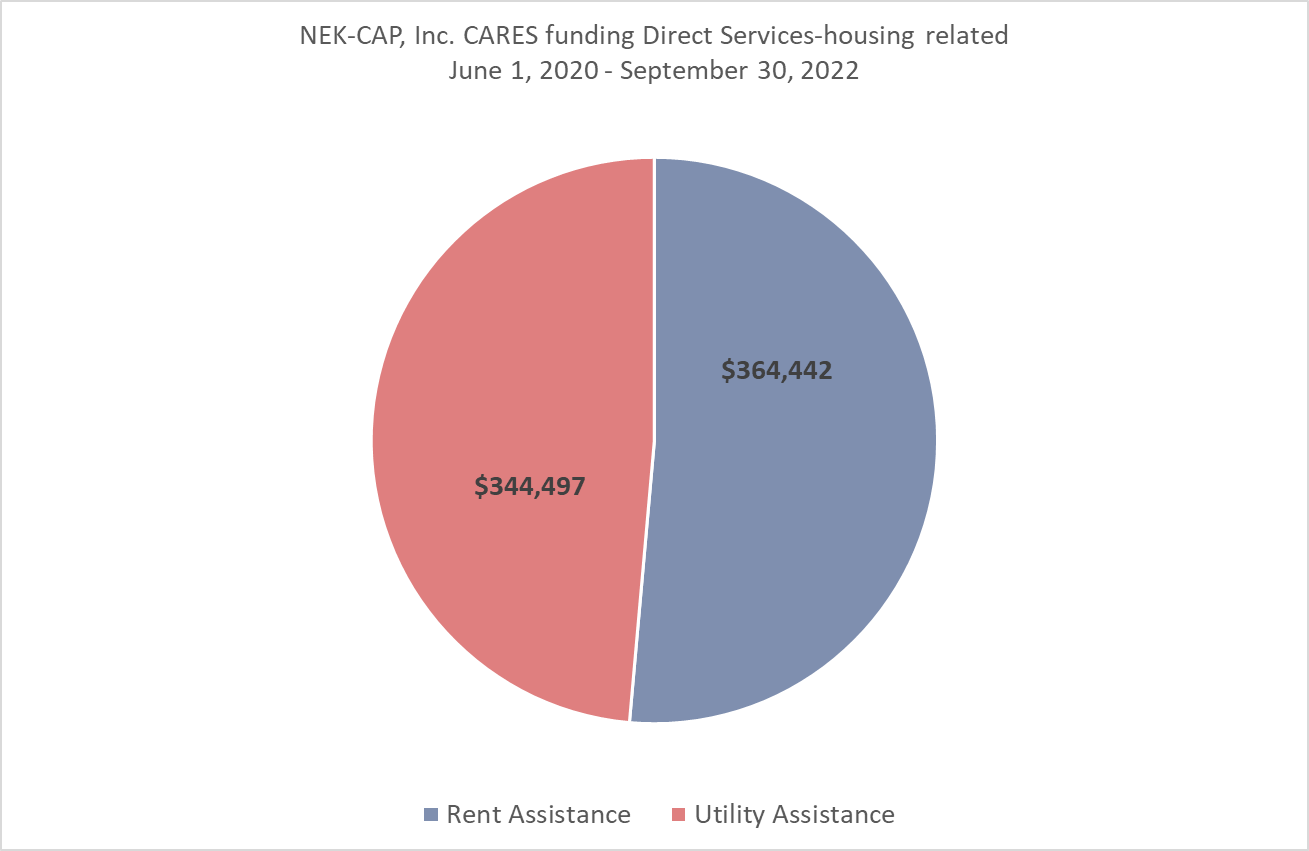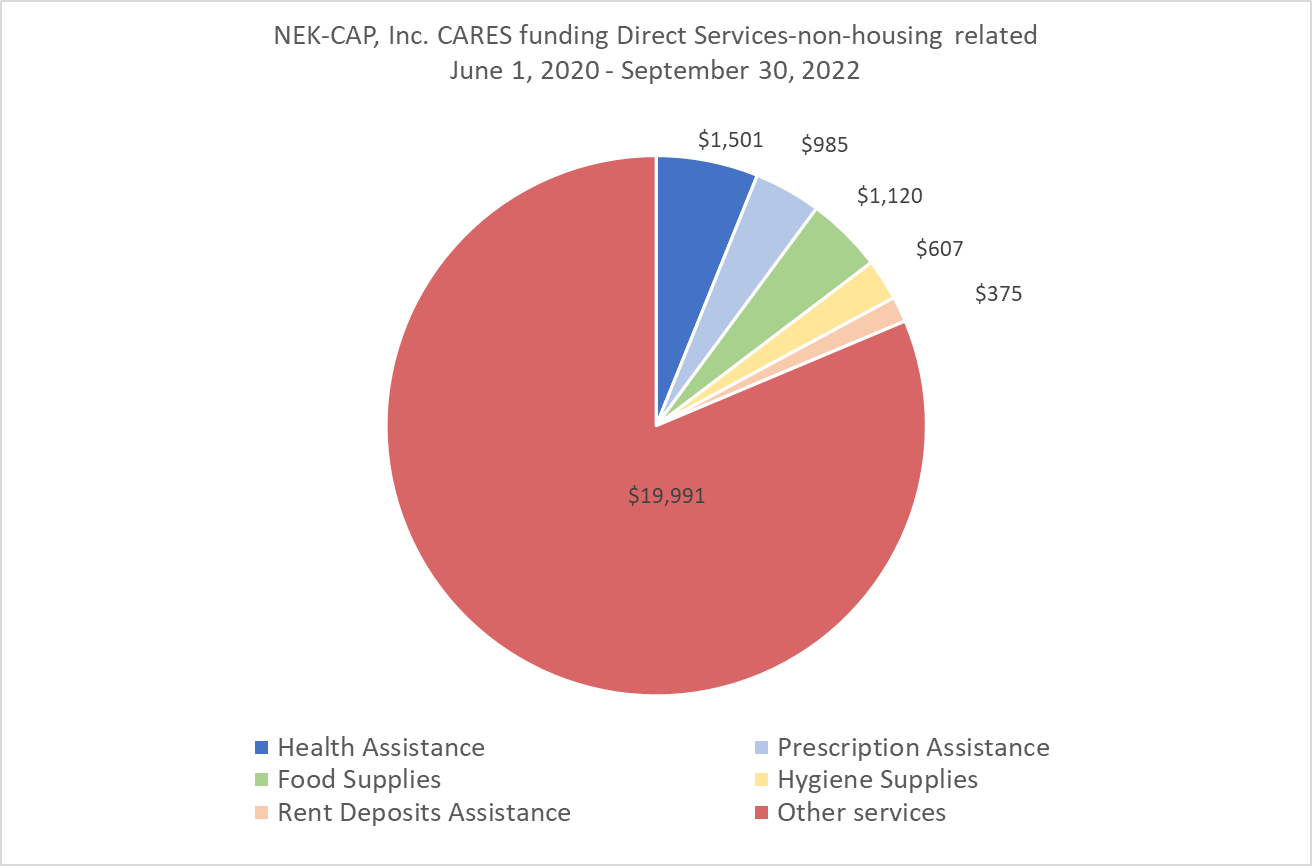 *Note: The Other Services category is for direct services for various miscellaneous payments we didn't track as a separate category such as client school fees, plumbing bills, transportation issues, internet fees, etc.
There was a large need for help with rents and utilities, and we were glad to be of help to our neighbors in all of our counties. We continue to use information from these last 2 years to make updates to programs and processes while our funding has returned to more typical amounts. Thank you to everyone who was patient with us during the last 2 years, they've been a little busy!!